64-Bit support

Sequoia 12 now offers the advantages of 64-bit support in Windows systems. In addition to 32-bit 3rd party plugins, the program is now also compatible with 64-bit plugins. A definite advantage of 64-bit environments is the lack of a 4 GB memory limit. On a Windows 7 Professional 64-bit system the amount of useable memory can increases up to 192 GB. Projects that use a range of memory consuming plugins or samples benefit greatly from the additional memory. Sequoia can also be used perfectly in 32-bit environments.

If you installed the 64-bit version of Windows on your system you can use Sequoia as a 64-bit or 32-bit version. The internal VST bridge makes it possible to use both 32- and 64-bit plugins.

Current limitations: 64-bit video functionality only for MXV and WMV.
Loudness Metering with EBU R128 and ITU-R BS.1770-3 / ITU-R BS.1771
The most important addition to metering in Sequoia 12 is loudness metering, which has become one of the most important topics in the radio world in recent years, and is rapidly taking over from common peak-based metering methods. Peak limiters were often used to limit an audio signal's dynamics but they also had a negative effect on the sound quality.


In combination with the introduction of open standards for peak control there are reliable ways for engineers and producers to describe subjective loudness in countable terms.


Sequoia 12 allows for the switch to EBU R128 and ITU-R BS.1771 loudness metering on the fly.
ITU Recommendation BS.1770-3 forms the basis of international loudness measurement standards.

True Peak Metering
In addition to the method for loudness metering ITU-R BS.1770-3 provides a recommendation for measuring peak levels of digital audio signals. The device measures the peak value of the digital signal when it is reproduced in the analog domain. Samples of the signal are taken at regular intervals determined by the sample rate. As illustrated in figure 4, it can not be assured that samples exactly match audio peaks. Theses peaks will be restored once the waveform is reconstructed or when signals are processed. Due to the reduced precision of the Sample Peak Meter these new samples may clip or distort, even if the original samples had not been full scale. The common peak meter cannot display "true" peak values.
Sequoia introduces True Peak Metering in Version 12 along with the loudness metering functions. For this reason, the identification of these inter-sample peaks are displayed with 4-times oversampling of the signal and thereby enabling the detection of true peaks.


Revised metering and broadcast norms
The metering display in Sequoia 12 has been completely revised resulting in numerous graphical improvements that allow users to choose various layouts and customize the visualization. Sequoia 12 also provides presets for the following broadcast norms:
Type I, DIN scale
Type I, Nordic scale
Type IIA, BBC
Type IIB, EBU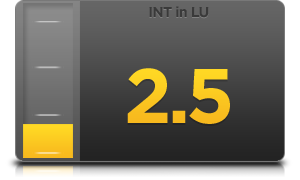 Programme Loudness [ LU / LUFS]
Long-term measurement over the entire length of the programme
Specific target level for European TV programs: - 23.0 LUFS (EBU R128). The target level is -24 LKFS for broadcasters who follow the ITU BS.1770-3 compliant ATSC A/85 specification.
The integrated measurement provides information about the loudness of the entire programme and describes a long-term measurement with the parameters start, pause, and reset.
A relative level of 0,0 LU equals a target level of –23,0 LUFS if using EBU mode. Sequoia offers a switchable scale for EBU+9 scale and EBU+18 scale.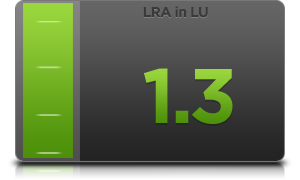 Loudness Range [LU]
Statistic parameter
Distribution of loudness values in a program
Description of the dynamic range of the program
No specific value given by EBU
EBU document [Tech3342]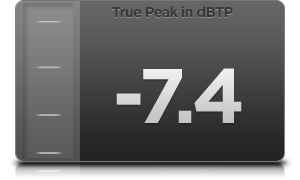 Maximum True Peak Level [dBTP]
Describes the technical top level of the signal in time-domain
Set at -1 dBTP (Decibel True Peak)
Lower levels might be required for further analog transmission and lossy coding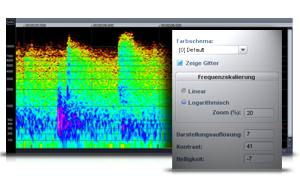 Spectral Editing at track level
In live recording situations Spectral Cleaning has proven to be a valuable tool for the correction of noises such as coughing or squeaky chairs.
In Sequoia 12, Spectral Cleaning can now be used directly in the arranger. A dedicated time-frequency plot can be displayed for all objects or for individual objects and spectral corrections can be carried out even without having the spectral view enabled. For multi-track live recordings (e.g. an orchestra recorded with spot microphones) this means that detecting and removing disturbances is now easy than ever.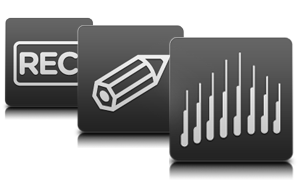 Macro functionality
A fast and efficient workflow saves valuable time during production. With its new Macro Functionality, Sequoia 12 offers the advantages of user-defined macros.
Macro recordings of individual tasks and actions can be recorded, programmed, stored and implemented with Sequoia and can even be triggered through project markers. Up to 128 macros can be assigned to customized shortcuts.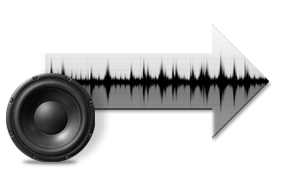 Loudness data export
An audio file's loudness parameters are displayed in the file manager and can be calculated there for a limited number of files. When switched on in the Broadcast Wave Editor, loudness parameters can be written to audio files when exporting and bouncing. The loudness parameters are stored in the broadcast wave files' standardized metadata fields.

VCA Faders
Mixing "in the box" has become more popular in applications with limited space e.g. in fly-away kits for music recording and mobile SNG teams for news production. Working with VCAs (voltage controlled amplifiers) or DCAs (digitally controlled amplifiers) simplifies the mixing and finalizing process.
The levels of channels assigned to a VCA group are controlled from one of Sequoia's mixer VCA faders.
Any number of channel faders can be assigned to any of the VCA master faders. Additionally, any existing channel fader can be changed into a VCA fader. By showing the VCA "ghost faders" in individual channels, the resulting volume depending on the control volume of the VCA master can be monitored.


Independence Sampler Workstation
Independence is the ultimate sampler workstation for professional music production in the studio and for live performances and it is – also available now in Sequoia 12. The first class premium sample library with 70 GB of content and hundreds of instruments, arranger and step sequencer patches make Independence an extremly powerful tool for creating sample based compositions.
Newly designed audio engine
70 GB Premium sample libraries
Load VST effects and VST instruments from third parties
Supports processors with up to 8 cores
Drag'n'Drop support for audio and MIDI files
Incredible file browser including attribute based batch processing


essentialFX Suite
In broadcast and advanced music production, especially when time is a decisive factor, easy-to-use effects with sophisticated sound quality become essential. The design goal for all of Sequoia's essentialFX is to achieve maximum sound quality by using only five knobs.
The concept behind the operation of essentialFX is the same for all of the FX in the suite which makes learning how to use them faster and easier. Along with the usual standards, Sequoia 12 now has a host of new effects for tweaking your audio productions.


Export whilst recording
Sequoia allows the user to play back parts of the audio even while it is still being recorded. The versatile Audio Engine turns nearly impossible tasks into part of your regular studio routine, e.g. exporting a .wav, .mpg or .mus file before the recording is even finished.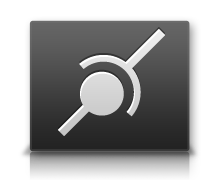 Auto Ducking
Auto Ducking refers to a dialog based tool used to manipulate the volume automation curve of one or more target tracks. Edits are made using the volume of the audio material of one or more source tracks. Auto ducking can be used to create volume curves for automatically fading background music during spoken sections.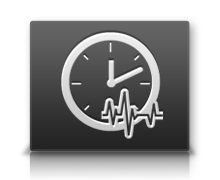 Timecode track
Now you can display the SMPTE timecode of your timecode track using the time display in Sequoia 12. To do so, define the track that contains the timecode as a timecode track. This is most relevant to post-production projects, so that a recorded timecode is available as a reference when editing in Sequoia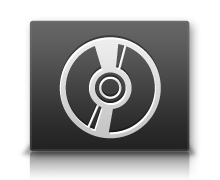 Sonoris Sequoia DDP Player
The Sonoris DDP Player is a standalone application that imports DDP 1.0x and 2.00 images for playback. You can playback tracks, audition gaps, see all PQ codes, ISRC, MCN and CD-Text data and automatically check the project for RedBook compatibility.


New docking concept
The Docking System allows for interface adjustments, this means that the program can be optimized for the studio's requirements. Central components of the software can be repositioned or maximized using drag and drop. Choose to either arrange or display the analyzer, file browser or transport console etc.
The docking concept was further developed and optimized for Sequoia 12. So now for example the object editor, visualizations and MIDI editor can be docked neatly. Of course, you can create your own toolbar too. By saving your own work spaces you can use customized program interfaces for various situations so that you always have the appropriate tools to hand.


Advanced hardware controller support
Sequoia 12 now supports the Controller from the Artist Series. Artist Mix, Artist Control and Artist Transport are all part of this. These controllers are controlled using the EUCON protocol, which can be activated in the Hardware Controller Settings.
Note: Windows 7 is required to use the Artist series.


New Object Editor
The object editor and MIDI object editor now boast a wider range of functions as well as newly designed graphic interfaces. New highlights are the docker, the option to configure the editor, 4 slots for copy and paste purposes and object automation for EQ, pan and object surround.


Surround downmix
In the Surround Master you can select "Surround Downmix" as an output device, then use various presets in the Downmix Matrix. Moreover, surround busses can only be routed to stereo busses. You can also set the Downmix Matrix here. The downmix is factored in during a stereo master bounce project, i.e. you can stereo bounce from a surround project when downmix is adjusted. Furthermore, the object surround can be automated using the Object Editor.


Optimized visualization
The visualizations have been completely reworked and have a new design. The interface allows you to design multi-visualizations individually. You can integrate the visualization interface into the Docker or open it in its own window. A surround visualization is now also built in.
Advanced features for spectral cleaning
Logarithmic display
This setting allows you to change the spectrum's view to a logarithmic display. It makes sense to use this option when working in low frequency ranges. This results in the low frequencies being triggered higher up whilst still displaying the entire frequency spectrum. You can adjust the influence of the logarithmic display exactly to the users' needs using the logarithmic display.
Harmonics
You can remove individual noises, e.g. 50 Hz buzzing, as well as harmonic overtones from a spectrum using this function. To do this an individual sound is selected in the editing window with the smallest possible edge. Once the calculation is activated for harmonics, the corresponding harmonics will be automatically provided with an editing rectangle in the editing window above the selected root. Changing the root always effects a change in the harmonics. Specify in the settings dialog whether or not harmonics should be observed when making calculations, and if so, which ones in particular.
Threshold value editing
With this setting you can limit interpolation to certain amplitudes in the spectrum. This means certain notes can be removed from the spectrum, without influencing background noises. This range determines the volume window in which the set threshold can be interpolated. Quieter or louder signal components outside the area will not be affected.
Automatic click marker recognition
Use the "Click marker" buttons in spectral cleaning interface, to highlight special points, quickly jump between or delete markers in the spectrogram. You can set and delete click markers. Created click markers are marked with a "C" in the editing window's marker bar. The "Search clicks" button allows you to search the entire project for clicks and have them marked automatically so you can edit them in a group. You can set the sensitivity of the search using the corresponding knob.