Samplitude Pro X plug-ins
essentialFX
Vintage Effects Suite
VariVerb Pro
Independence incl. 12 GB Premium Library
Samplitude Pro X Suite plug-ins
Analogue Modelling Suite Plus
Vandal
Independence incl. 70 GB Premium Library
EQs
| | |
| --- | --- |
| Samplitude Pro X also includes first-class equalizers. Particularly noteworthy is the EQ 116. This 6-band EQ works either with oversampling or with phase linear algorithms, proving its proficiency in mixing as well as in mastering. The mixer and arranger mode also feature access to an equalizer featuring four bands for every channel (including the master channel), submix, or aux bus. If this isn't diverse enough for your work, then you can access an equalizer for each individual object. Of course, all equalizer areas feature their own individual presets. The different settings for these equalizers may also be activated in real time in order to provide comparisons of different settings directly. | |


Filter
Samplitude Pro X also offers a rich filter selection. Besides a real-time FFT filter, you can also access "Filtox" - this filter from the Vintage Effects Suite series controls the frequency response of a modulation source.
This enables synthesizer sounds and drum loops to be edited and distorted, and effects like the wah effect can be created using a stereo multimode filter based on an analog model.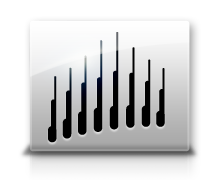 Dynamic effects
Various dynamic effects, such as compressor, expander, limiter, and gate effects, are included with Samplitude Pro X in numerous variations. For classic compression purposes the slim but powerful eFX Compressor from the essentialFX Suite is worth taking notice of. Besides the "normal" dynamics for fast, precise application, but so-called "advanced dynamics" are also available. These facilitate detailed work on the audio material especially mastering.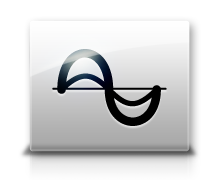 Modulation effects
The category of "sound distortion" in Samplitude Pro X contains several special modulation effects for all of your needs. The eFX phaser and the eFX chorus/flanger are great representatives of the new essentialFX Suite for modulation effects. Both plug-ins work in a very low-resource manner to provide extremely high-quality audio results. The Vintage Effects Suite is a great example of the modulations effects.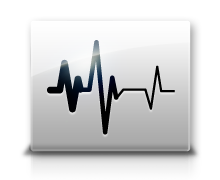 Cleaning effects
Besides the real-time deHisser function, Samplitude Pro X also includes a high-quality deClipper and deNoiser. The real highlight in terms of these cleaning effects is the new Spectral Editing function. This offline effect is a powerful frequency-based, track level cleaning tool. Remove unwanted sounds like coughing or clapping, without affecting the original signal audibly. Using a spectrogram, noises are quickly identified according to their color representation and removed.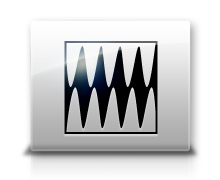 Mastering effects
All of the effects mentioned here have been tested and proven beyond just mixing. The effects featured in Samplitude Pro X are high quality, reliable - ideal for the mastering process. All effects can also be used on the master channel in Samplitude Pro X. The effects such as the sMax11 limiter, multiband enhancer, and of course the EQ116 or the Analog Modeling Suite, as well as the proven dynamics effects have been especially developed and optimized for mastering purposes.


Timestretching- and pitchshifting effects
Timestretching and pitchshifting in Samplitude Pro X are unbelievably diverse in terms of functionality. Besides Elastic Audio, which we will introduce to you in more detail in the "Vocal Tuning" section, you have access to different algorithms for entire tracks and individual objects. From time factors to the actual pitch and anti-aliasing filters, these effects offer plenty of variation, and all without any disturbing sound coloring in the output signal. For fast editing, Samplitude Pro X even features a timestretching mouse mode that enables you to make adjustments directly via handles on objects.


Vocal Tuning
If you're looking for a tool for correcting the pitch of audio material, then Elastic Audio will work perfectly. This is great for editing instrument tracks as well as voices. This is ideal for correcting vocals or adjusting melodies. Pitchshifting effects are also possible without any additional work. This feature allows you to modify not only the pitch or rescue incorrectly poor vocal recordings, you can also change entire melodies, correct the basic frequency envelope or even create additional harmonic voices!

Independence Sampling Workstation
Independence is the ultimate sampling workstation for professional music production in the studio and for live productions - now featured in Samplitude Pro X. The first class premium sample library with 12 GB of content (Samplitude Pro X), 70 GB content (Samplitude Pro X Suite, the hundreds of instruments, arranger and step sequencer patches make Independence one of the most powerful tools for creating sample based compositions.
Newly designed audio engine
12 GB and 70 GB Premium sample libraries respectively
Load VST effects and VST instruments from third parties
Supports up to 8 processor kernels
Drag'n'Drop support for audio and MIDI files
incredible file browser including attribute based batch processing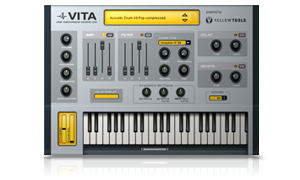 Vita
Vita offers you a complete package of sample-based instruments. Categorized according to sound sets and playing styles, Vita makes it possible for you to integrate authentic instruments with your arrangement. The assortment ranges from pianos and e-pianos to horns and woodwinds and guitars, bass, drums, and string instruments. Vita also already includes the most important settings directly on its interface. Filter, Delay, Reverb, Amp, Dynamic effects. Filter, delay, reverb, amp, dynamic effects - everything you need from a multi-instrument VST is already on board.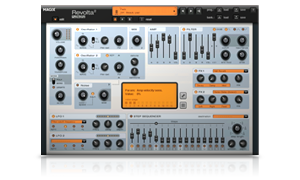 Revolta 2
Revolta 2 unleashes the full potential of virtual-analog sound synthesis. Plenty of features like 12-voice polyphony, the noise generator, and an extensive modulation matrix offer lively sounds for any kind of electronic music. The integrated effects section and a handy step sequencer complete the functional range. And of course Revolta 2 may also be operated via a hardware controller, making it the perfect tool for polished sound-smiths - not just for electronic musicians!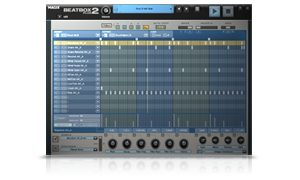 BeatBox 2 Plus
The BeatBox 2 Plus drum machine is the perfect tool for creating grooves and beats on your PC. Besides the powerful sound engine, numerous drum kits, and high-quality sound bending effects, the new BeatBox 2 Plus offers even more: full automation of all parameters for exciting sound processes, and an integrated effects section! Polish your sound with complete freedom in beat choice – be inspired by the countless BeatBox 2 Plus possibilities.