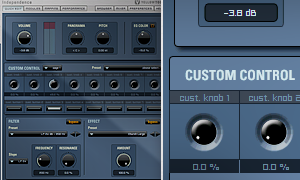 Quick Edit Page
Use the Quick Edit Page for fast access to the Premium Instruments, it is also referred to as the "Composer Page" as it contains everything that a composer might need. The Quick Edit Page provides quick access to all the most important parameters for fast, high quality results.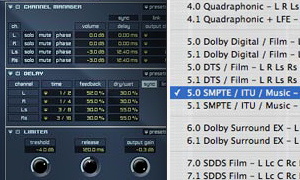 Pro Surround
Independence contains by far the most elaborate surround environment you will find in a software sampler, it is compatible with all professional surround formats up to 8.1. It goes without saying that the all of Independence's insert filters and effects and surround compatible.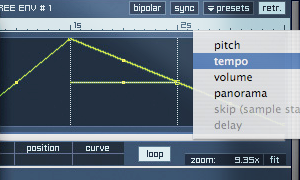 Elastique
Independence features Elastique (developed by zplane.development) which allows you to make tempo and pitch changes to audio loops in high quality.
Furthermore Elastique can also be used to make tempo and pitch changes to multisampled instruments.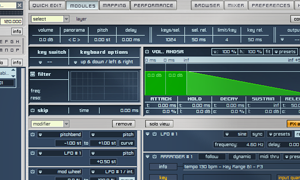 Modules
The modules provide an array of professional manipulations for the highest of musical standards. A layer's alternates and sections are displayed using the Context Browser and can be edited individually or in layers.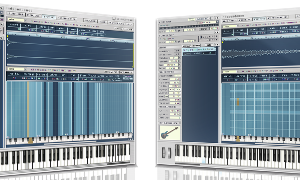 Mapping & Editor
The sophisticated Mapping feature within Independence is crucial to liveliness and sound when playing. The individual adjustments to personal playing style, velocity and the range of varieties are essential to an authentic performance.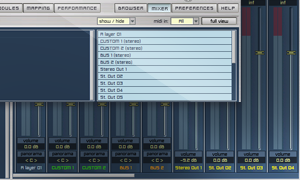 Independence Mixer
Independence's professional mixer enables the editing, mixing and finalizing of loaded instruments - completely independent of their host. You can assign your projects an unlimited number of bus channels, each layer channel has 5 bus sends at its disposal.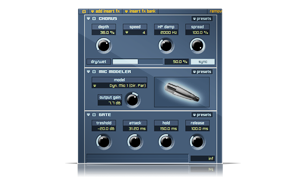 Insert Effekte
Manipulation and distortion are typical ways of specializing and customizing instruments. To this end Independence provides over 40 professional filters and effects for the highest demands and innovative sounds.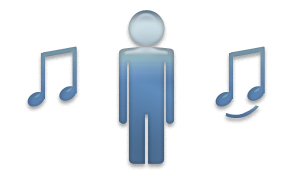 Performance
During playback Independence has an extremely sophisticated and innovative sound selection method. You can apply various legato and performance settings for each alternate, every playing style and technique individually - the perfect "humanizer" for your instrument.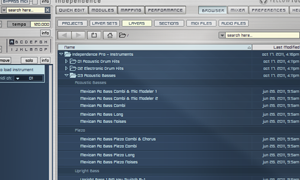 Browser
Independence's superior browser enables immediate, easy access to any information you can use in Independence. It gives you an overview of your projects, layer sets, layers and sections as well as all MIDI and audio files.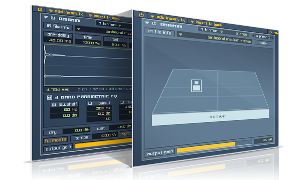 Origami Reverb
Origami is an Impulse Response Engine for authentic reverberation rooms - unbelievably powerful and realistic. Every conceivable adjustment and edit to Impulse Response files, and thus to your instrument set up is possible in real-time within the loaded room.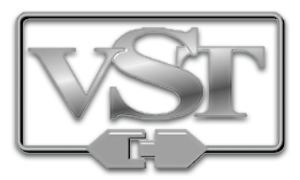 VST Import
To guarantee the highest level of control and flexibility for your music productions Independence is the world's first software sampler that allows unlimited 3rd party VST effects and instrument to be loaded into a sampler environment.