Design template sets
Choose from many template sets for various industries. Each set consists of templates for flyers, business cards, and stationery. This gives everything a cohesive look. All the templates are royalty-free and can even be used to design your PR and marketing schemes.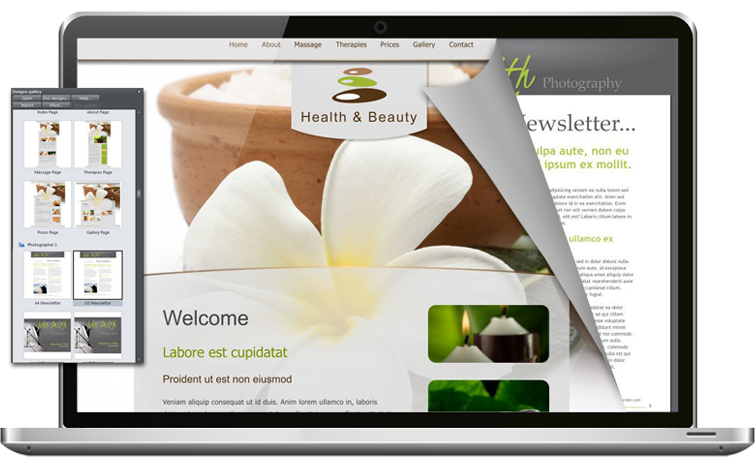 Mobile websites
Create variations of your website for smart phones, tablets, etc. Xara Designer Pro X10 allows you to define various layouts for different displays.
All content, such as text, images and graphics, are automatically synced. Afterwards you can customize the layout. You have complete control of how your website looks - even the mobile version. You can even optionally remove the displayed content from the synchronization and adjust it. This is useful, for example, for creating a shortened version of your text for use on smart phones.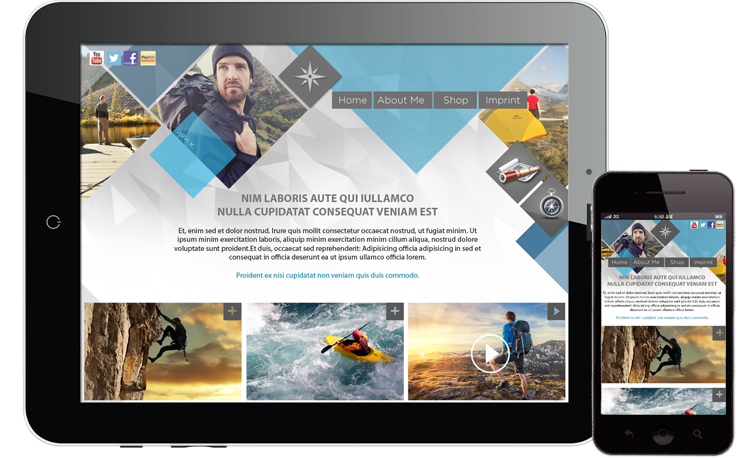 Panorama-websites
Create a unique surfing experience by creating a website which is horizontally scrollable. This allows you to present images in a way reminiscent of taking a walk through a gallery. Or you can visualize the depth and breadth of your product portfolio by combining horizontal and vertical scrolling.


One-pager
Be a part of webdesign trends and connect all your pages in one, long page. This concept enables a more focused presentation of information, similar to a book. This is ideal for story telling and mobile end devices.


Transitions for webpages
You can even make transitions between pages even more exciting. Use spectacular animations to flow from one page to the next. From subtle overlays to exceptional effects, numerous templates are available to you.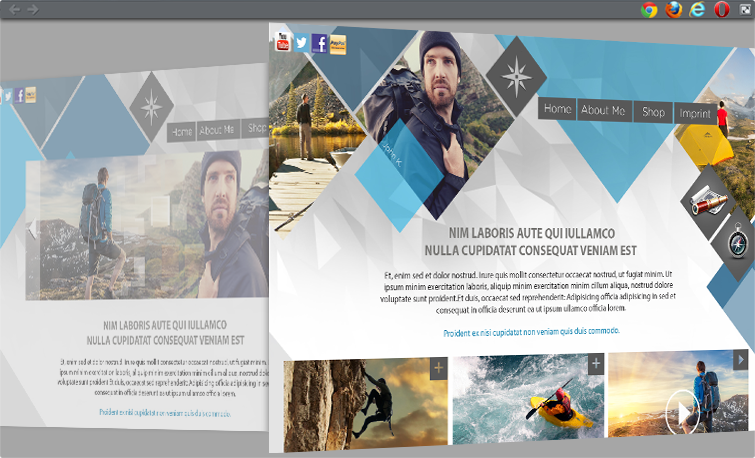 Protect your website
with a password
Business presentations, as well as organization agreements and reports often get shared with many people - but not with everyone. Password protect your website. You can password protect your entire website (domain) when you upload it to MAGIX Online World.

BONUS!
Package "Hosting M"*
Publish your website at the domain of your choice (webspace included). When you purchase Xara Designer Pro X10, you get the MAGIX Online World Hosting Package M*: 1 domain, 2000 MB of webspace & 5 email accounts.
*This offer (Hosting M) from MAGIX Online World can be used free for 12 months after registration. After this free period the domain can be upgraded according to the applicable terms conditions of MAGIX Online World or downgraded to Hosting free. Find out more at www.magix-online.com.

Red Giant Magic Bullet PhotoLooks
Turn your pictures into atmospheric images with the Red Giant plug-in, worth $199. Choose from over 100 presets for image style or combine filters as you want. From split toning and cross-processing to cinema looks and vintage effects, you can give your image a special look in just a few steps. The PhotoLook plug-in functionality is oriented according to the path of the light through the analog camera:
Subject lighting
Lens filter
Lens
Film in the camera
Development (postproduction)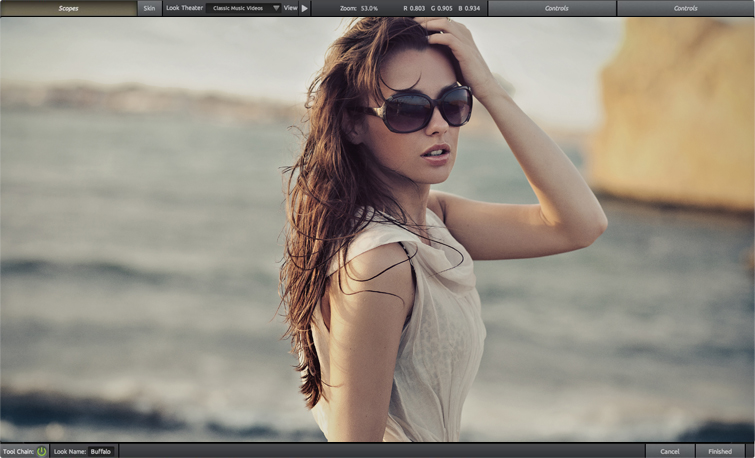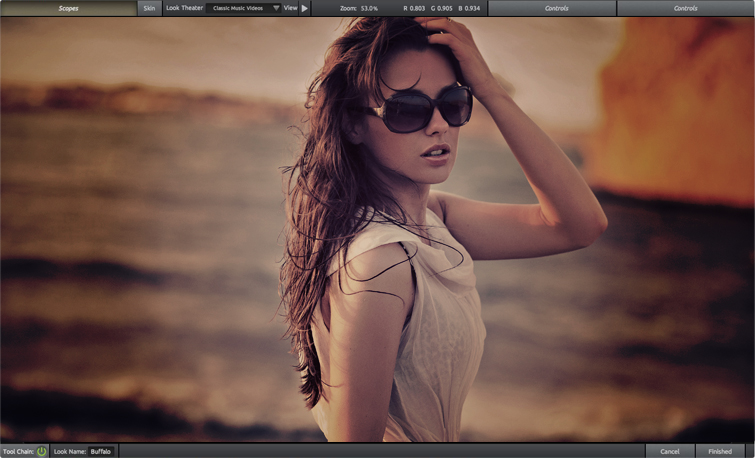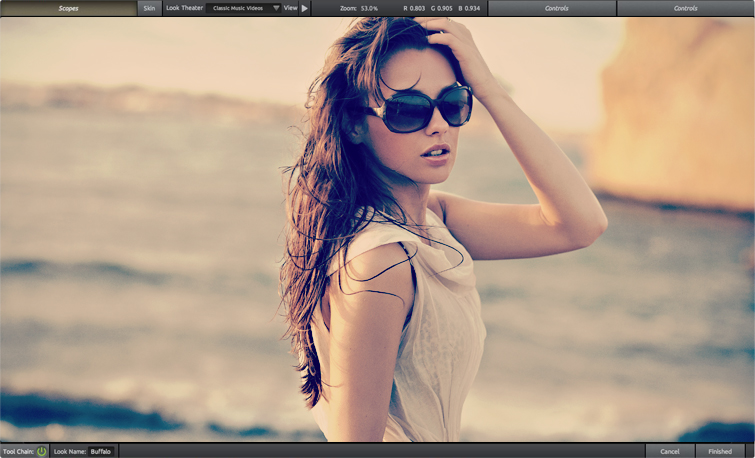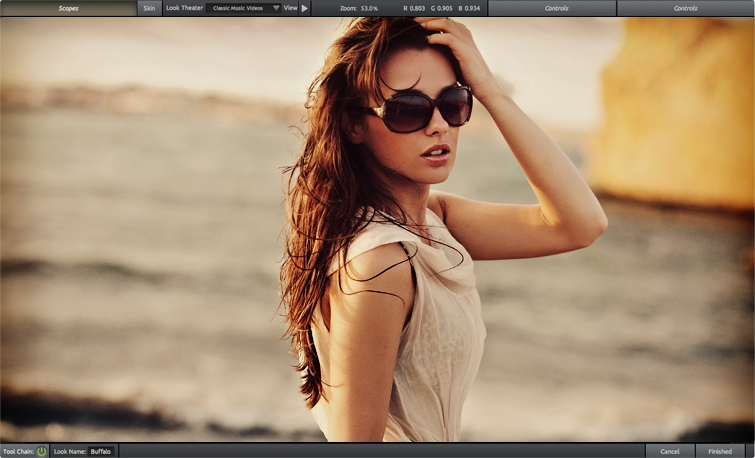 Restore lights & shadows
Get more out of your photos - even with less-than-perfect lighting conditions such as glaring. This tool targets only bright or dark areas and darkens or brightens them respectively. Tonal values in the middle range remain completely untouched. This gives your photos more detail in the extreme areas and makes them more dynamic.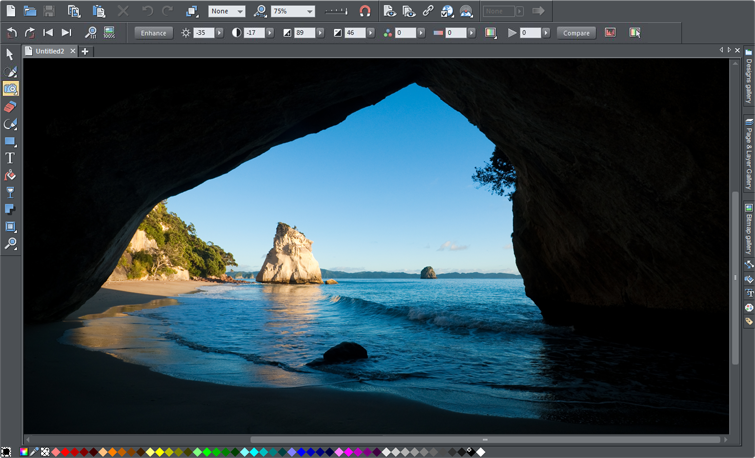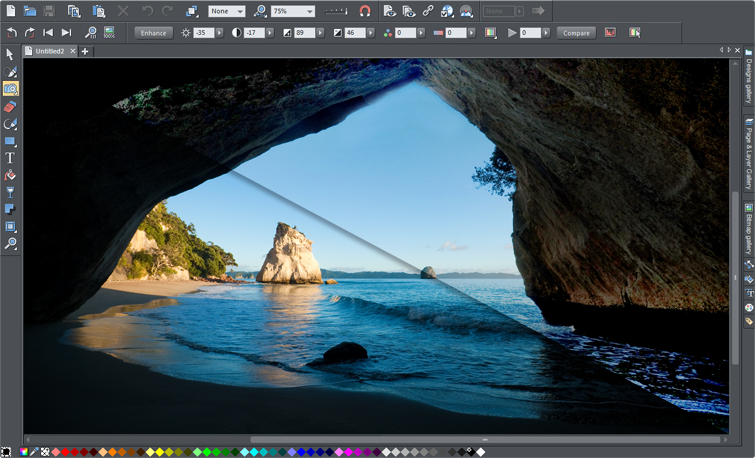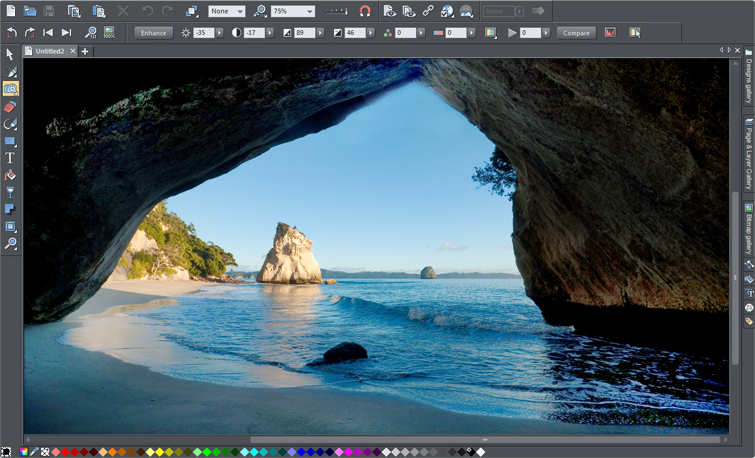 Before Before/After After

Selective color correction
Adjust the brightness, contrast, saturation and image sharpness of individual color ranges. Simply select a tint. You can then edit your selection with all the features of the "Photo enhancement tool".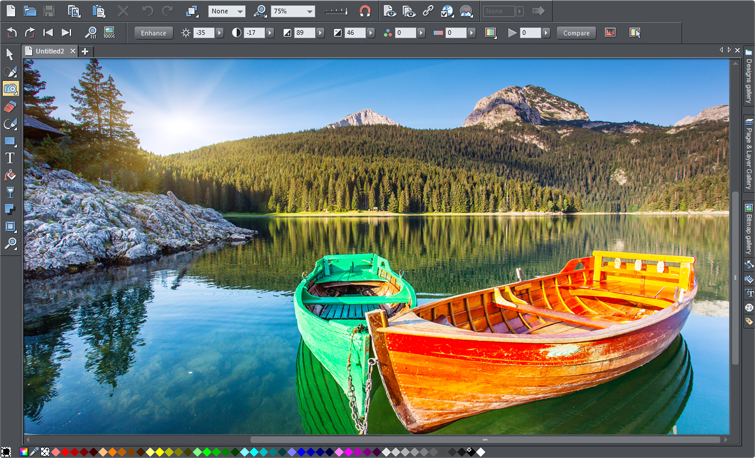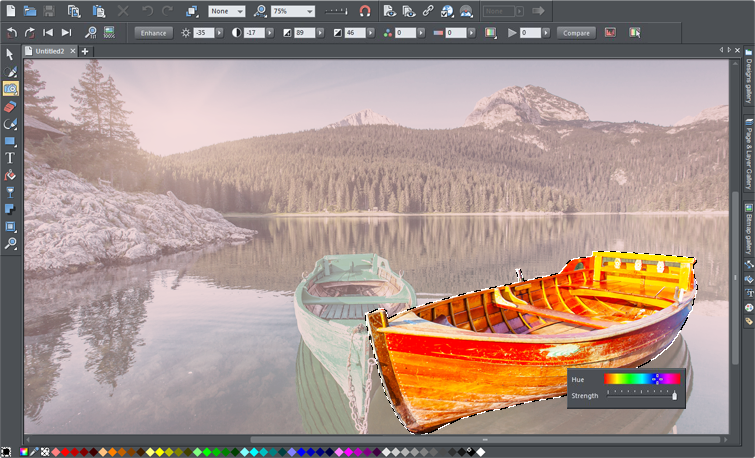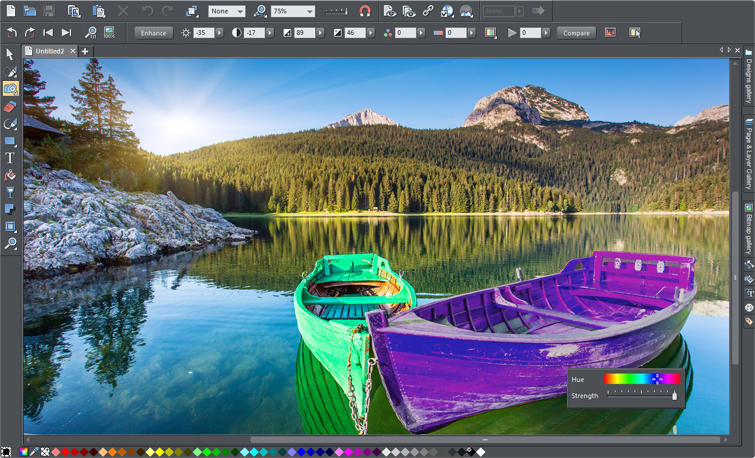 Before Before/After After

Smart Shapes
Smart Shapes are the result of further developments made to Quick Shapes, which considerably speeds up the classic graphic element creation process. Intelligent handles enable you to individually alter specific parts of a form.

Graphic element Online Catalog
Choose from thousands of graphics, templates and widgets in the new Online Catalog. The Online Catalog's modern design makes it easy to find the design elements you need.