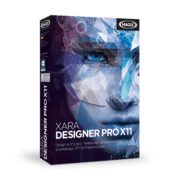 Upgrade offers
Do you own a previous version of Xara Designer Pro or Xara Xtreme Pro and want to upgrade to the newest version?
You have got the following program
Your upgrade offer
Xara Designer Pro X9
EUR 89,00 incl. VAT
Xara Designer Pro X and older
EUR 129,00 incl. VAT
Web Designer
EUR 229,00 incl. VAT
Web Designer Premium
Photo & Graphic Designer
Page & Layout Designer
EUR 179,00 incl. VAT
Design software of other companies
EUR 179,00 incl. VAT
Software from other companies
Users of design software from other comapnies (e.g. Adobe, Corel, Macromedia, Microsoft & Serif) get a special offer.
Please use the contact form to order your upgrade.