LC1 – Continuous Loudness Control

Automatic Realtime Loudness Normalization (EBU R128)
The Institut für Rundfunktechnik (IRT) and MAGIX AG proudly present a joint plug-in solution for the Radio and Television Broadcast Industry for adjusting loudness and loudness range in realtime: LC1 – Continuous Loudness Control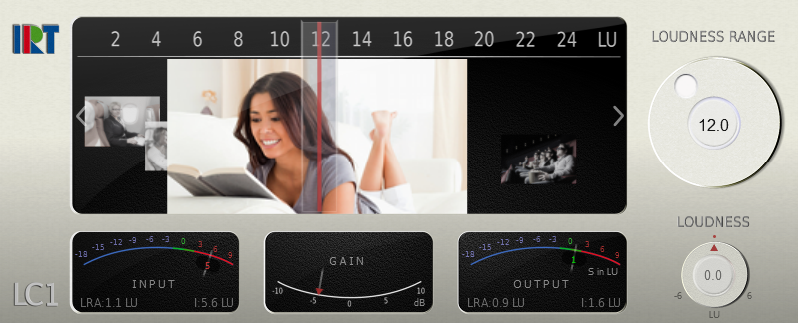 With the introduction of loudness conform distribution of radio and television programs according to international standards EBU R128 and ITU-R BS.1770 there is a high demand for tools that support loudness compliant workflows in production, archiving and distribution for TV and radio stations operating in Germany, Europe and worldwide.

MAGIX Sequoia is a popular DAW software that is widely used in German broadcasting and includes the most advanced and sophisticated loudness functions available on the market, such as Loudness Metering, True Peak Maximizer, Loudness Normalization and Loudness Compliant Export to Broadcast Databases. These functions can also be utilized in a server environment using batch processing or watch folder applications of the Sequoia – Quality Integration Services (QIS).

In past years, the IRT has focused its research on loudness development and introduced the algorithm for the LC1 on occasion of 27th Tonmeistertagung 2012 in Cologne. This algorithm enables normalization of audio material according to the target level of the international standards as well as a continuous change of the loudness range during operation. This fundamentally new method contains several patent pending technologies. In contrary to other levelers this algorithm maintains the original dynamic ratio of the input audio signal to a great extent.

To make the scientific results of the IRT research available to broadcast and television customers, the LC1 plug-in was developed in close cooperation with MAGIX and adds realtime adjustment of loudness and dynamics to the already existing loudness features in Sequoia or other DAWs. The plug-in can be used in production environments as well as in playout systems utilizing the same loudness algorithm.
The LC1 comes with an easy user interface and enables the usage of algorithm presets, as well as a very detailed interaction down to each single parameter.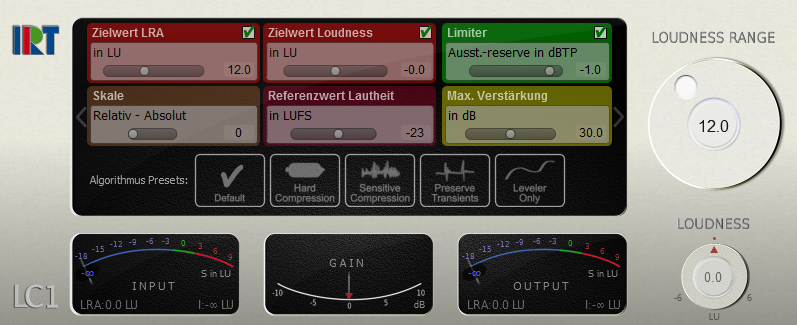 The LC1 is compatible with audio and video software that supports VST (PC) and will be offered for other platforms upon request. If you are interested in the LC1 – Continuous Loudness Control, please contact our MAGIX experts who will kindly answer your questions and will help you to adapt our loudness solutions to your personal broadcast workflow needs.

The release of the LC1 is scheduled for October 2013.

Contact:
MAGIX Software GmbH
Dipl.-Wirt.Inf. André Standke
Product Management Pro Audio
Phone: +49 (0)351 41746 17
Email: astandke@magix.net